Bernadette Sefic is an actor and creator currently performing Shakespeare, comedy, and new work in Denver, CO.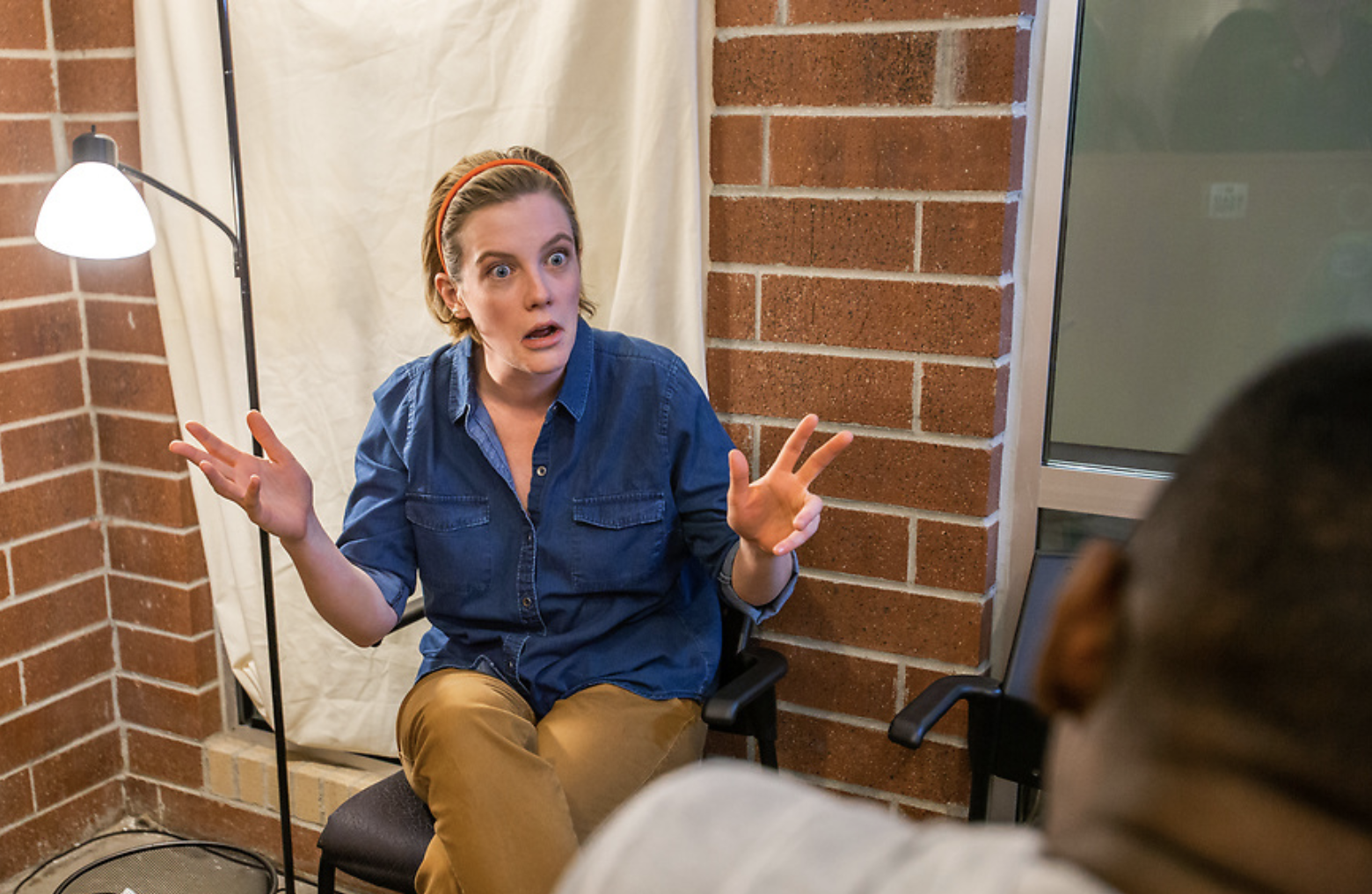 Theatre

Measure for Measure (upcoming)
The 2nd & 6th Theatric
The Tempest
Celebration, Florida
Provisioning
Bite-Size | Toxoplasmosis
Macbeth Radio Play
Anniversary Show
Local Lab | Ladybits
Twelfth Night
Elizabeth I: In Her Own Words
WTA Showcase/The Violet Sisters
Mercury Hamlet Workshop
Midsummer Night's Dr(a)m
Julius Cesar
Shakespeare in the Stars
Fefu And Her Friends
Matt & Ben
New Voices: Cleansed
Shakespeare Troupe
The Winter's Tale
Woyzeck: The Endless Cycle
Effect of Gamma Rays on Man in the Moon Marigolds *
Legacy of Light *

Picnic
* Indicates Kennedy Center ACTF VII Irene Ryan Finalist 2015 & 2016
Mistress Overdone/Mariana
Featured Guest
Stephano
Performer 1
Hamlet
Hanna
1st Witch, Lennox, Lady Macduff, etc.
Featured Guest
Vanessa
Orsino
L.Macbeth, Q.Margret, Richard II
Pam
Featured Player
Lysander, Starveling, Cobweb
Portia, Strato
Timon, Cleopatra, Juliet, etc.
Fefu
Matt Damon
Natalie
Hamlet, Helena, Falstaff, etc.
Queen Hermione
The Captain
Beatrice Hundsdorfer

Emilie du Chatelet

Rosemary Sydney
Theatreworks
Questionable Theatrics
The Wit's Shakesbeer
Square Product Theatre
The Wit
Off-Center (DCPA)
The People's Theatre | The Wit
The Non-Binary Monologue Project
Local Theater Company
The Wit's Shakesbeer
Goddess Here Productions, Tour
Greenhouse Theatre
Mercury Hamlet Chicago
The Wit's Shakesbeer
Fearless Theatre
Fiske Planetarium
Koenig Center
The Dairy Arts Center
Curious Theatre
UC Boulder
UC Boulder
UC Boulder
UC Boulder

UC Boulder,
Dir. Jennifer Hubbard
UC Boulder
Comedy
After Thoughts | Improv
Golden Mountain Variety | Improv
Secret Recipe | Sketch
Ensemble
Featured Guest
Ensemble|Writer|Producer
Second City Training Center, Chicago
The Crowd, Chicago
UC Boulder
Training
Improv
Shakespeare
Movement, Styles
Literary Intern, DCPA (2015)
Commedia dell'Arte, Mime
Devising
BFA Theatre Performance & BA Economics, University of Colorado Boulder
Second City Chicago – Conservatory 1, 2, & Improv For Actors
Lisa Wolpe, Lynn Nichols, & Globe Theatre London Intensive
Tamara Meneghini
Doug Langworthy
Antonio Fava, Bill Bowers
Tim Miller
Additional Skills
Extensive Work With Children, Sketch Comedy, Stand Up, Improv, Roller Derby (proficient roller skater), Dialects (British), Guitar (Intermediate), Ukulele (intermediate), Drums (Beginning), Ballet (Intermediate), Tap (Beginning), Voice-Alto 2, Rapier Stage Combat Experience, Volleyball
Measure for measure
theatreworks
NEXT: June 26th - July 21st
After decades of summer Shakespeare, Theatreworks presents Measure for Measure for the first time. In a city that veers between zanies and zealots, a corrupt official offers a young nun a chance to save her brother's life in exchange for her body. Measure for Measure raises complicated questions around mercy, justice, and how to wield power.
Learn More
The Tempest
the wit's shakesbeer
NEXT: april 7th @ diebolt, may 19th @ the ramBle
The Wit's Shakesbeer an hour-long adaptation of Shakespeare's classic story, there's a little love, a little hate, some beer, a wizard, shipwrecks, and even more beer.
In true Shakesbeer fashion, actors imbibe alongside the audience before and throughout the show and hijinks ensue. Come and crush a cup with us!
Learn More
Contact
Contact Bernadette if you want her to work for you, if you would like to collaborate, or if you would just like to be old fashioned pen pals. See helpful chart below, there will be an exam.
BernadetteJVSefic@gmail.com